Our customer requires a quality control test for watt/hour rating of electrical appliances. The test is carried out over 5 minutes. A Texmate DI-50E meter with a watt input module is installed. The meter is programmed to totalize the watt/hours when the start button is pressed. The meter totalizes the watts for 5 minutes and the watt/hour rating is held on the display.
When the next appliance is connected, the start button is pressed, the meter is reset to 0 and counts the watts for 5 minutes again. A setpoint is programmed in the deviation mode to indicate PASS/ FAIL. The appliance ON-time is programmable to suit your application.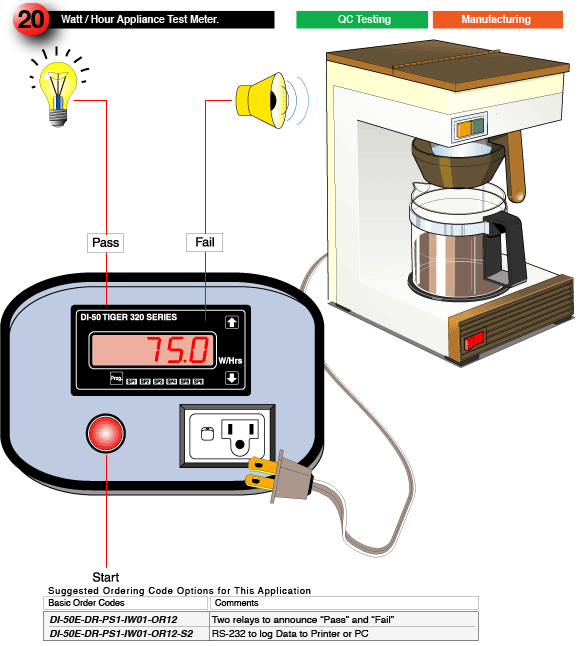 APPLICATION VARIATIONS
Print quality control receipt.
RS 232 output to computer for PASS/FAIL analysis for production records.
For current applications above 5 A, a current transformer is required.