In many industrial applications it is necessary to be able to control a device manually. Often a potentiometer or rotary switch is used, but this method can be too coarse and not easily repeatable. Texmate have developed a versatile and easy-to-use selection of manual stations, using their Tiger 320 Series controller, that produce an accurate, digitally controlled and scaled 4 to 20 mA or 0 to 10 V output.
The digital value shown on the controller display is proportional to the scaled output and is adjusted directly through the front panel buttons to ensure precise and repeatable operation.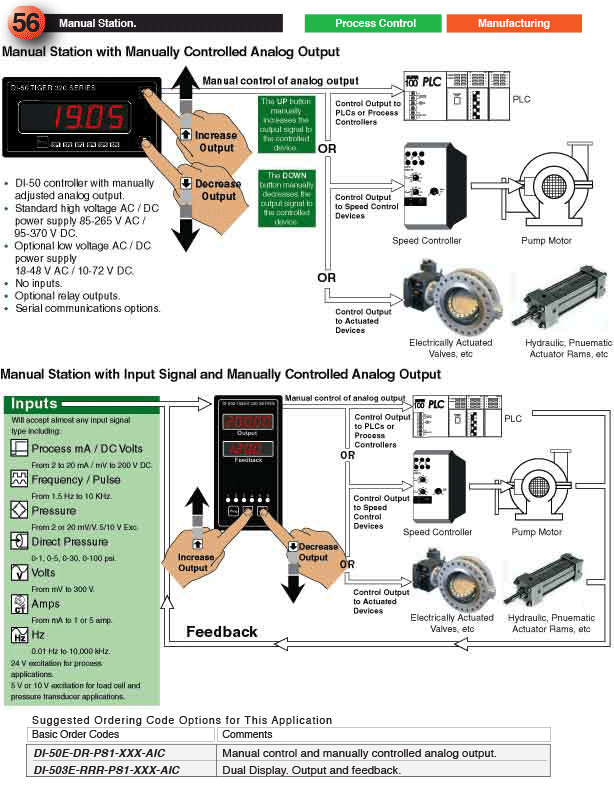 The top display indicates the manually controlled analog output. The bottom display indicates feedback signal from the controlled device. Selectable Inputs with no output control from input signal.
Standard high voltage AC / DC power supply 85-265 V AC / 95-370 V DC
Optional low voltage AC / DC power supply 18-48 V AC / 10-72 V DC.
Optional relay outputs.
Serial communications options.